*Sold*
A OOAK Re-root/partial re-paint wearing a handmade ensemble.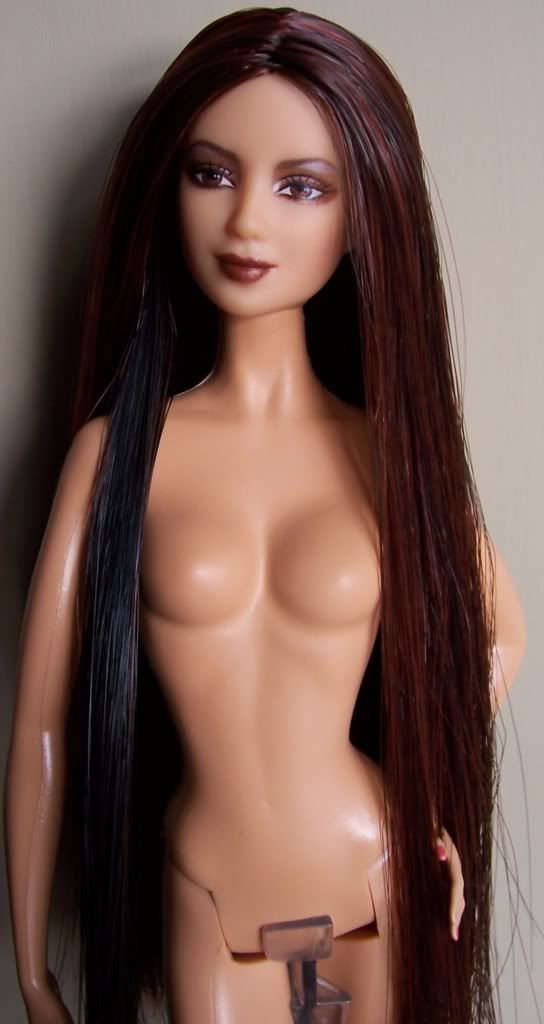 The above creation was re-rooted using professional grade Kanekalon hair.
The last picture was included to showcase the black underneath all of that cinnamon red.
She was formerly a Shakira Barbie with the ever stunning Lea face. :)
I made her a completely lined outfit, as I am not a big fan of selling my OOAK dolls nude.
Her face was partially enhanced. Doing a full facial re-paint sounds terrifying. Maybe one of these days. lol
"Vintage Sewing Fun"
*Sold*
Using a pattern I tried my hand at sewing a lined vintage dress for Barbie.
It was a neat learning experience. :)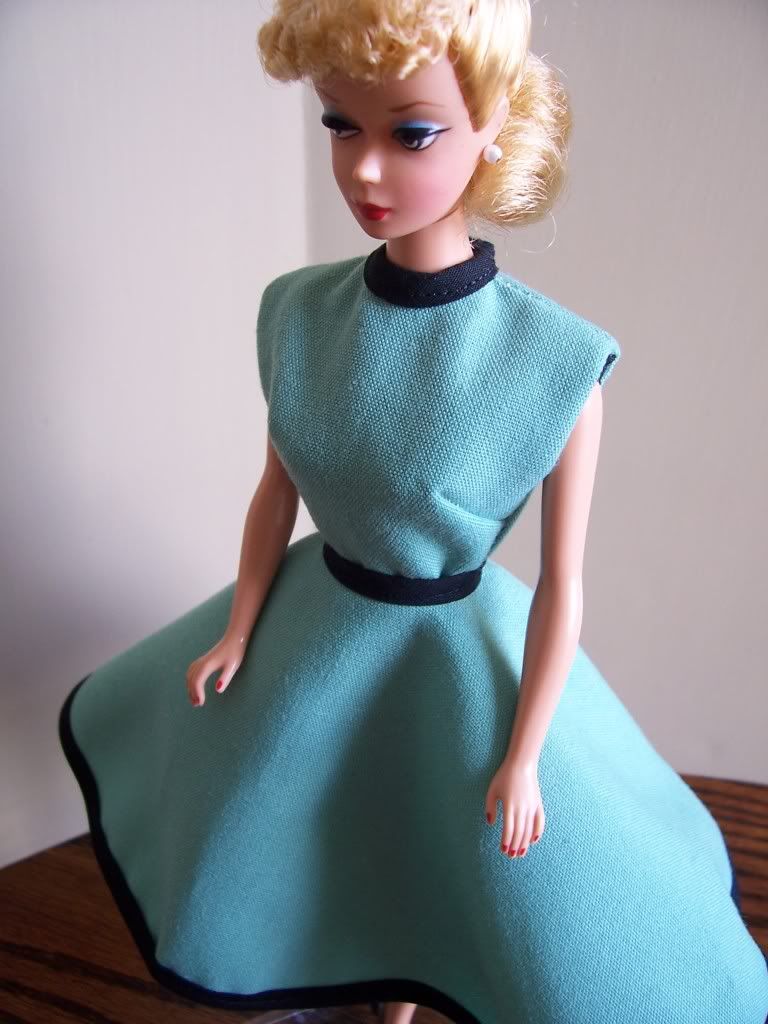 "Into the Garden of Midnight-A OOAK Ensemble"
*Sold*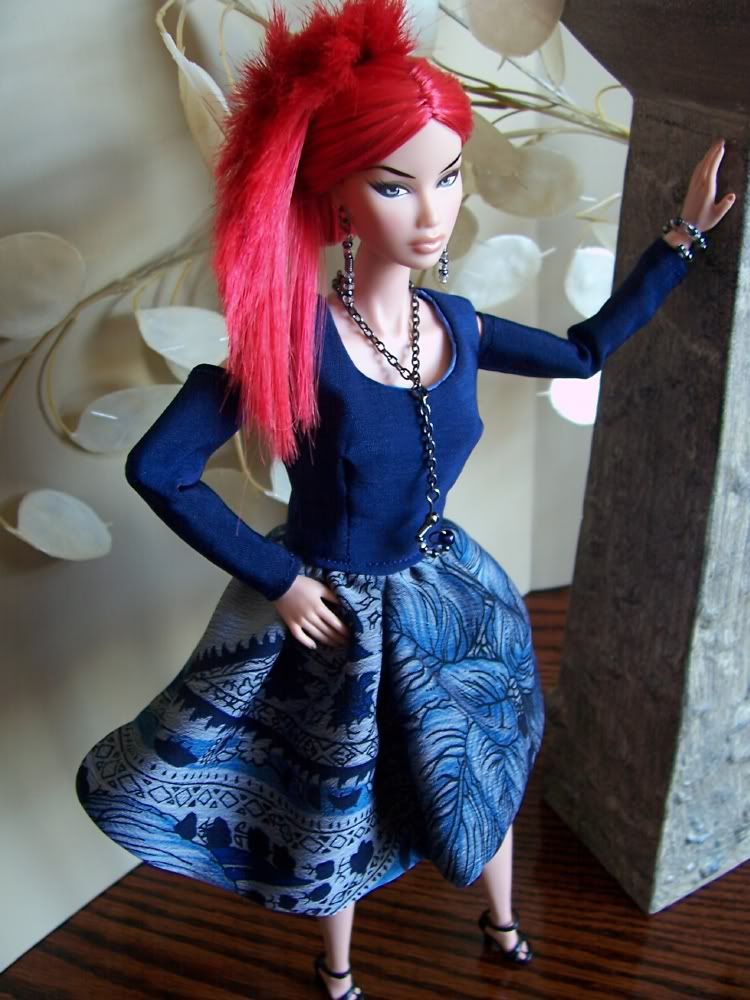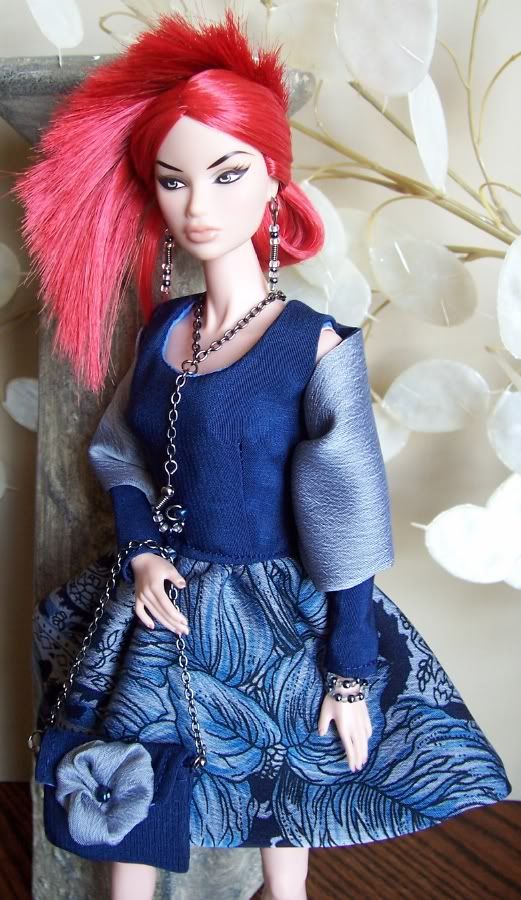 This was my first attempt at sewing specifically for the larger busted Fashion Royalty Dolls.
I love the colors and had a lot of fun with this one. The dress and the purse were fully lined. All the little accessories were fun to make as well. Tedious, but fun. :)
~~~~~~~~~~
Those are some of my most recent sold projects.
I have much more in the works.
:)
-Catherine (Orchid's Designs)